appetite suppression - natural appetite suppressants

SORRY WE ARE UNABLE TO SUPPLY THIS PRODUCT AT PRESENT

Extreme Appetite Suppressant has been specially designed to reduce hunger pangs and curb your appetite. It contains a unique proprietary blend of all-natural botanicals and amino acids formulated specifically to curtail your appetite. It is considered to be one of the best weight loss dietry supplements available today.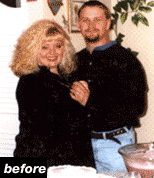 Most people are looking for a rapid weight loss pill, without considering that one of the major influences on a persons bodyweight is hunger and cravings- No longer will you find yourself craving food. After taking Extreme Appetite Suppressant, you may even find that you have to remind yourself to eat!
How does it work ?

As elementary as it may sound, one of the most essential requirements for any healthy weight loss program is the reduction of calories consumed. Unfortunately, individuals who suffer from weight problems often have great difficulty cutting back on their intake. If an individual was to consume less calories and take this product it would yield this product one of the best rated diet pills available for quick weight loss
In addition to helping you finally gain control over your appetite, Extreme Appetite Suppressant's unique formula includes some of the most effective fat burners known. These special herbs and amino acids actually help your body to burn more calories. By combining our unique blend of powerful appetite suppressants with fat burning agents, we believe we have created one of the most effective diet pills available.
The recipe for your dieting success is simple: consume less, and burn more calories. Certified Natural's Extreme Appetite Suppressant makes it easy!